1 Mar 2016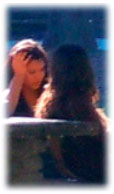 After a delightful evening at the casino, a few of us writer types from the Ashland (Oregon) Writers' Group put together a list of what it takes to get traction in the indie book market. Your mileage may be zero. But hey, go for it!
Be a celebrity
Don't use too big a words
Be a social media animal
Make it about a boy and a girl, aged 13 – 24
Make it an epic quest for Power and Things
Throw in a zot of moral superiority
Make it a trilogy, at least.
Accept that grammar and punctuation are stylistic bits
Spellcheckers aren't worth the money
The future is a catastrophe to the past, so us outsiders with the paper 3D glasses need to man- or girl-up. The reality is virtual, from here on out.